Every year, thousands of people try to quit smoking for their New Year resolution. We know how hard that journey can be as we have been helping smokers abandon the cigarettes for over 9 years now!
Making the transition to vaping can be difficult if you don't know what you're doing, so read on to discover how you can successfully make the switch over to vaping, leaving those horrible cigarettes behind you!
Why should you choose a vape?
We all know how bad cigarettes are for you, by inhaling over 4,000 chemicals in cigarettes, you're increasing the risk of developing lung cancer, heart disease, and stroke. Expert opinion is that e-cigarettes are 95% healthier than cigarettes.
Not only are e-cigarettes a healthier alternative, they provide you with a cigarette like experience. The vapour being produced delivers nicotine to fight your cravings, and plays a big psychological role. Seeing the vapour produced can make it seem as if you are having a cigarette. You can also vape in the same routine as you would normally with cigarettes. You can control when you want to vape. Unlike other methods, like patches for example.
You can also get some truly amazing flavours!
Which vape should you buy?
We can't sit here and tell you which one you need to use. Vaping is all about personal preference. Although we would recommend using a MTL (mouth-to-lung) device. MTL devices are designed to replicate cigarettes in regards to the way you inhale the vapour. The other type of vape you can get is a DTL (direct-to-lung) device or also referred to as sub-ohm vaping. These devices produce very large clouds of vapour. Although they still deliver nicotine to your lungs, the vaping experience is very different. Some people will get a DTL device as their first device and it will work wonders for them. However, we do have a lot of customers coming in for advice and one of the biggest mistakes we see is people using the wrong type of device.
If you want to read more on the differences between MTL and DTL vapes, read our blog on a beginners guide to vaping.
What type of e-liquid should you use?
This really depends on the type of device you are using. You will find thinner liquid, which is most commonly found in a 50% VG / 50% PG ratio. Thinner liquid is best suited for use in a MTL device.
You will also find thicker liquid, or high VG liquid. Thicker liquids often come in a ratio of 70% VG / 30% PG. This liquid should be used in DTL devices.
What type of nicotine strength should you use?
Again, it is another personal preference decision. However, you can use the information below to help you decide on the correct strength.
| | | | | |
| --- | --- | --- | --- | --- |
| No. of cigarettes a day | 1-5 | 5-10 | 10-15 | 20+ |
| Recommended nicotine strength | 3mg / 0.3% | 6mg / 0.6% | 12mg / 1.2% | 18mg / 1.8% |
Your nicotine strength will also depend on the type of device you're using. The table above highlights the suggested nicotine strengths when using a MTL device. If you're going to be using a DTL device, just note that 9 out of 10 people will use 3mg of nicotine. This is because the DTL devices produce a lot of vapour, and therefore carry more nicotine per inhale compared with a MTL device.
The best option is to get a couple different strengths to try them to see what you're comfortable with. It is always best to start a bit lower than what you think you might be comfortable with. The higher you go in nicotine, the harsher it will feel on your throat. A lot of people make the mistake of getting the strongest strength, thinking it will fight all their cravings, only to have a poor experience with it because it is too strong. This is normally when people make their mind up about vaping and give up the idea of making the switch. If one strength does not work, try a different strength. In the beginning, it is all about trial and error.
Tips for when you get your first vaping device
Making sure you're using the correct liquid, fill your tank up and wait a few minutes before you use it. This is because inside the coil (the heating element), there is cotton. This cotton needs to absorb some liquid, otherwise you'll be burning dry cotton.
If you're using a device that has adjustable settings, make sure you set them to a suitable output before you start vaping. Most coils will have small writing on the side, telling you the correct settings to use. If you're unsure, turn your settings right down, and try it. If you get no vapour, turn it up by 1 wattage and try again. Keep repeating this process until you start getting vapour produced. If you go too high, it will burn the coil. For most MTL devices, you're probably going to be looking at using the device on about 8-14W. DTL devices can vary a lot. Anywhere from 30W to 100W+.
Do not over vape your device. Have 3-4 inhales, and leave the device a couple of minutes too cool down and reabsorb some more liquid into the coil. Vaping it too much will dry the coil out and you will burn it.
Turn your device off when in your pocket or bag. Most devices have a 10 second automatic cut off if you hold the fire button down too long. Although, many times people have burnt their coils in the pocket by accidentally having the button pressed down without realising.
Treat it with care! Vaping devices are not designed to be thrown around. Look after your device and it will last longer. Any heavy knocks or drops can damage the device or/and increase the chance of it leaking.
The final bit of advice we can give you is to seek advice! If you are unsure or having a poor experience with your current vaping device, please contact us. We will be more than happy to help you on this transition.
---
Vape Kits to Consider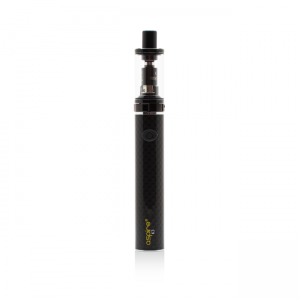 Price – £27.99
Colours – Black | Pink
One of the most popular starter kits, the K3 kit is perfect for anyone looking for a simple and easy to use device. The K3 kit comes with no adjustable settings, making life a lot easier for some. This device will give you a realistic cigarette like vaping experience.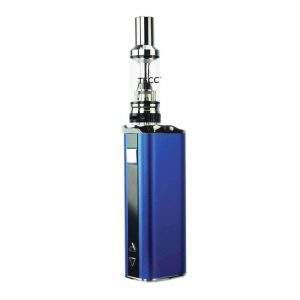 Price – £44.99
Colours – Baby Pink | Black | Blue | Dazzling | Pink | Silver
The Arc range of devices are one of our longest serving vaping devices. We've been stocking the Arc kits since the very beginning and for good reason. The Arc 5 comes with a few more added features compared to the K3 kit. You get adjustable airflow, adjustable settings, and a bigger internal battery. The Arc 5 allows you to adjust your settings, helping you find the right balance for yourself. If you're looking for something that will get you through the day with ease, then consider the Arc 5!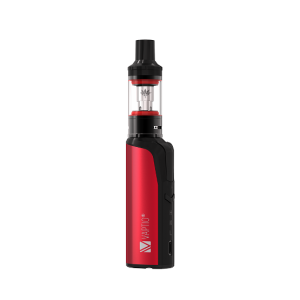 Price – £29.99
Colours – Black | Blue | Red | Rose Gold | Silver | Sky Grey
The Cosmo kit is a great device which combines adjustability with ease of use. The Cosmo kit features a top-filling design, with adjustable airflow and adjustable settings. The settings are not fully adjustable, but you can switch between low, medium, and high. This is great because you can't go wrong with the settings. Try all three and see which one you prefer!
---
You can contact us via:
Tel: 01889 226182
WhatsApp: +44 7494 110823